R & open source based regulatory reporting efforts at Roche Pharma PD Data Sciences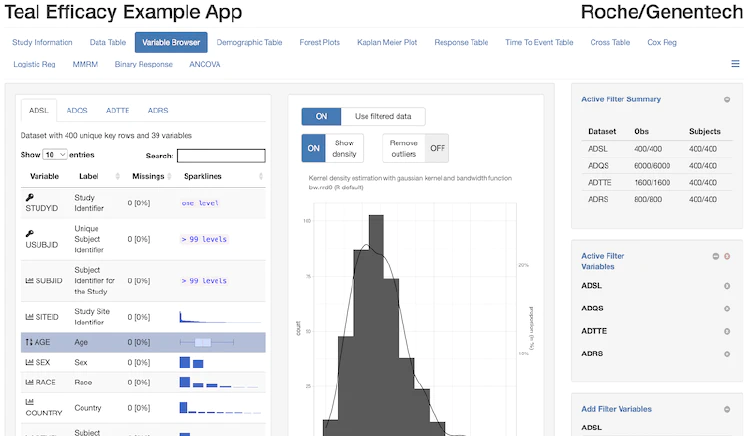 This post was originally published on linkedin.
At Roche Pharma Product Development Data Sciences we are convinced that collaboration and open sourcing of analytical tools is the right way forward and we have already taken significant steps along this path. The trend to use more R that is currently rising in several pharma companies will present a unique opportunity to change the paradigm towards working together in these new ways.
We are in the process of deploying a full R based GxP compliant Regulatory Reporting pipeline using collaboratively built components. Our long term vision is to use containers (or other means) to deliver interactive visualizations to give a vastly enhanced user experience for Health Authorities in their review.
An app that lets you play around with the framework is now also available online: https://genentech.shinyapps.io/teal_efficacy/
Try it out!